Fire Truck Birthday Party
The party kids and adults both enjoy!
---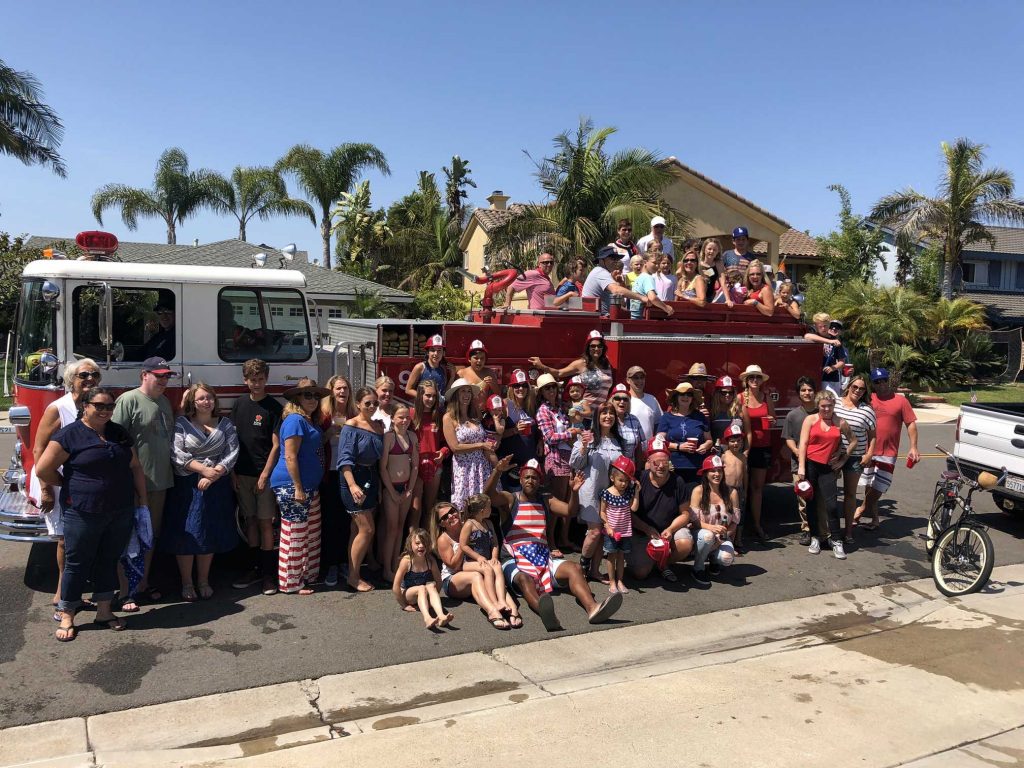 Smokey's Fire Truck would love to help you make your next birthday party unique and fun for everyone! Let us help you create memories that will last a lifetime as well as have your friends and neighbors talking about your event for years to come!
Smokey's Fire Truck Events personnel arrive via a real full size fire truck, fully equipped with lights, sirens, horns, hoses and authentic fire equipment! Your fire truck birthday party will be specifically geared to the age of your guests, whether the birthday person is one or eighty, or anywhere in between! You will be surprised to see that grown ups have just as much fun as the kids do on our fire truck!!
Every fire truck birthday party we do is a little bit different, and is tailored to your group. A typical party starts with a short fire safety talk and a tour of the fire truck that is geared towards the age of the partygoers. If the party is for very young children or they are a little overwhelmed with being up close to a real fire truck, we can skip the talk and let the kids get "comfortable" being around Smokey. Partygoers are also encouraged to try on the turn outs (the yellow firefighter coats) and helmets.
The festivities then continue with a memorable fire truck ride around the neighborhood. Climb aboard our fire truck, where we have seats installed in the hose bed up top, so everyone can wave and feel like royalty, as we cruise through your neighborhood! After their rides, we have water filled fire extinguishers that your kids can practice their aim extinguishing a simulated fire target. (time permitting)
Throughout the party there are several opportunities to take photos of the children next to and on the fire truck. The birthday boy or girl also gets to sit in the cab of the fire truck, try out the horn and use the loud speaker!!
The kids grow up so fast. Don't miss out on these memories that last a lifetime! Be sure to book your Genuine Smokey's Fire Truck Birthday Party now!!